We're thrilled to share photos from the first incubbase Design Awards, Hong Kong's sustainable eyewear design competition, organised by bbase Design Group and in partnership with The Hong Kong Polytechnic University's MA Fashion Programme.
The incubbase Design Awards showcased the work of 22 young designers who were challenged to create eyewear concepts that were sustainable and market ready.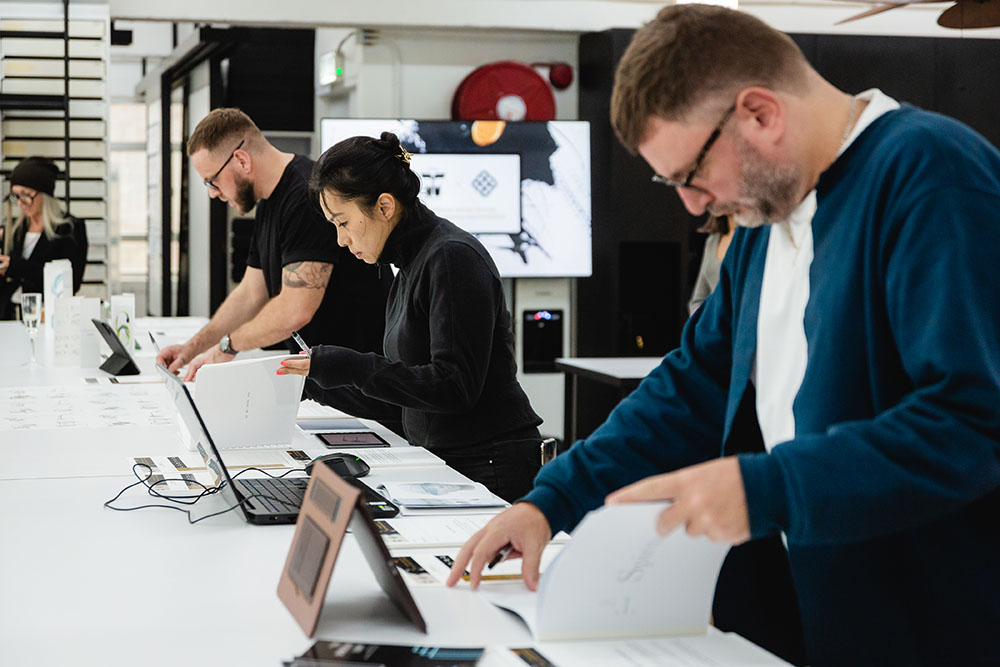 A concentrated judges panel going through the entries. Photo by Daniel Murray
From October 4 – 22, the designers learned about the fundamentals of eyewear design through the innovations and technology bbase uses, including bbase's in house 3D printing lab and virtual rendering platform, an industry-first index of sustainable materials for eyewear and more. Each week, the designers worked on their ideas with the bbase team as they prepared to present their final concepts to the judges.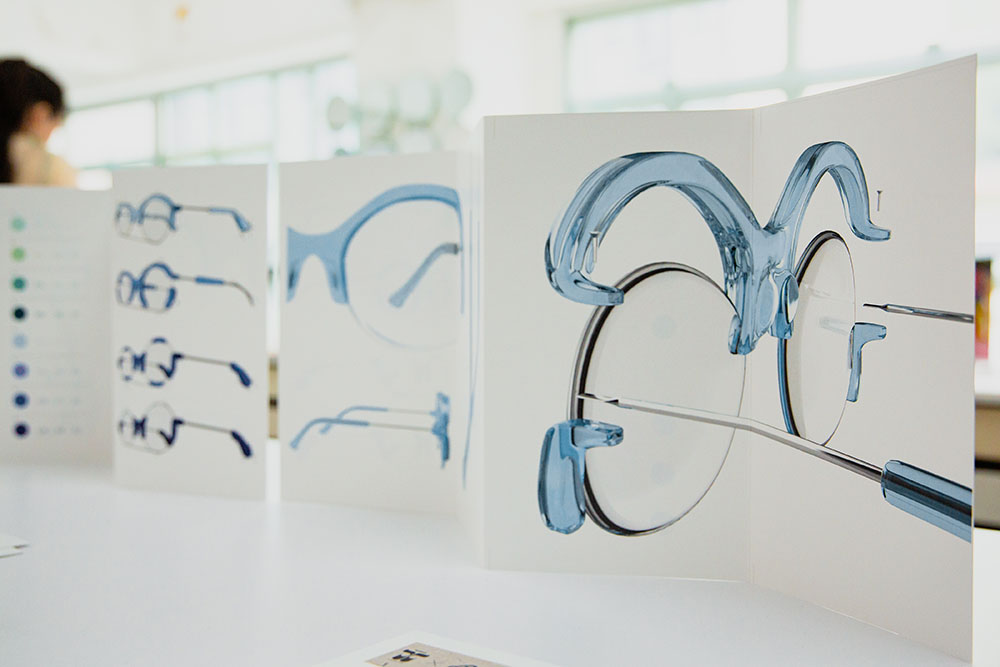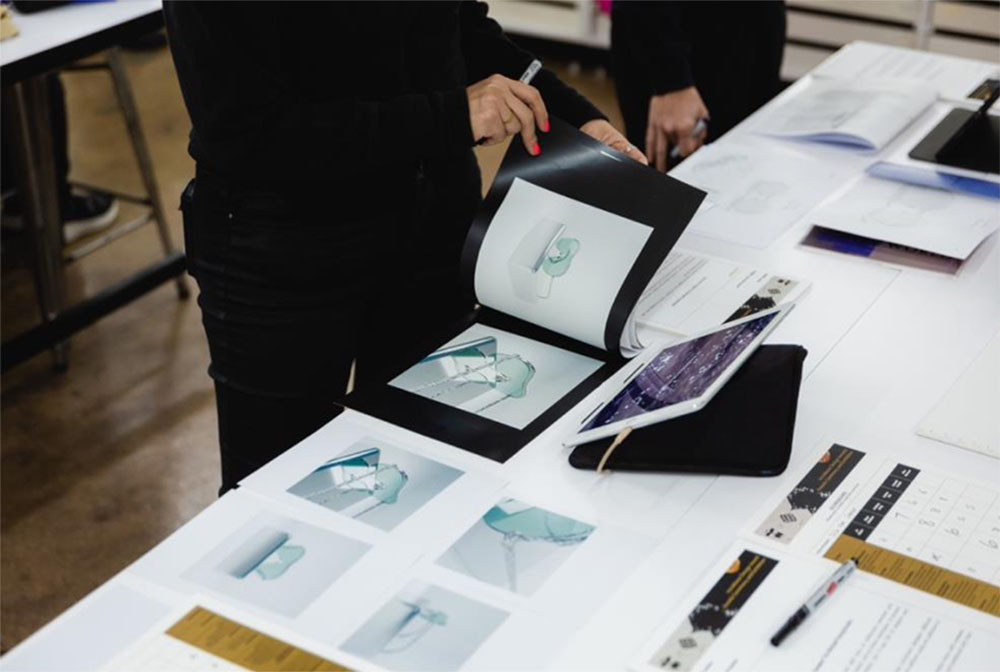 Some entries at the incubbase Design Awards. Photo by Daniel Murray
Made up of Hong Kong's design and sustainability experts from various disciplines, the panel of judges included Arnault Castel (Kapok), Lindsay Jang (Yardbird), Carine Pin (The Mills), Alex Nacrour (Michael Young Studios), Ryan Houlton (HK PolyU) and bbase CEO Jo-Black.
L-R Carine Pin, Ryan Houlton, Jo-Black, Arnault Castel, Alex Nacrour with the three winners L-R LI Shuyu, MA jingyi, WANG Ziyi. Photo by Daniel Murray
The winners were "Soulful Eyewear" submitted by WANG Ziyi, "20 Windows and 4D Scenes" submitted by LI Shuyu and "The Language of Flowers" by MA Jingyi.
Launched in 2020, incubbase is a space where curiosity, creativity and collaboration are the focus. We create and launch programmes aimed to nurture young talent and sustainability initiatives for the eyewear industry.
Ryan Houlton, Head of Programme of MA Fashion at Hong Kong Polytechnic University says, " incubbase is a wonderful platform for the creativity and exploration of ideas for eyewear. Our partnership provides a valuable learning experience for young creatives. Industry collaborations are the future of education, they provide real life insights into how a business operates as well as the role of the designer. Furthermore, they introduce students to a variety of fashion fields, help develop their professional skills, so they graduate as highly capable candidates who are ready for industry."
With over 4 billion people wearing eyewear made from virgin materials, for bbase, raising awareness and education around sustainable eyewear design is their unique call to action.
bbase CEO Jo-Black said, "We want to ensure that we are doing all that we can to be part of the solution and we're thankful to drive this with Hong Kong Polytechnic University. Through our partnership, incubbase has truly become a space to learn about eyewear design through an innovation and competition lens. From understanding the process, all components specific to eyewear, the appropriate materials that address design and sustainability needs, we spotlight the richness of pursuing further learning for eyewear design and advocate for new design philosophies that consider mindfulness, inclusivity, ethical sourcing and more."