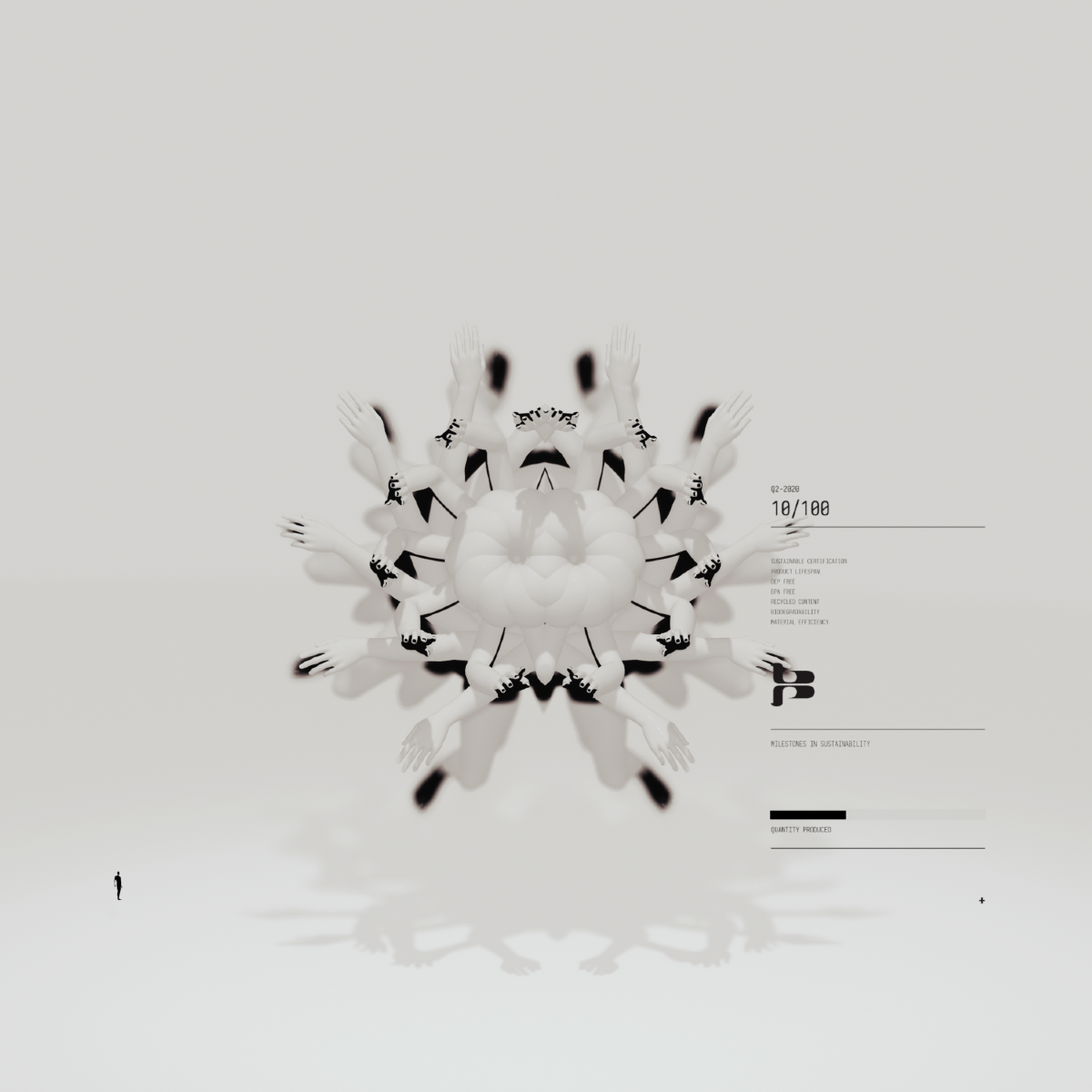 The Concept
Since the launch of The bow Index in 2020,
50% of materials that we use at bbase are
vetted, responsible alternatives.
We are steadily focused on reaching 100%
conversion by 2025.
Together with our 20th milestone,
we mark this achievement with the creation of
bb20, an NFT journey
in collaboration with Radarboy3000
that evolves with every pair of sunglasses we
make using materials from the bow Index.
The Journey
For the next 12 months,
encounter bb20's evolution,
based on data and algorithmic changes
informed by our bow Index. Each month will
feature a new 'data sculpture' by
Radarboy3000 and bbase that can be
owned and collected by our community.
The Community
bb20 is nurtured
and guided by the bbase community.
Members of our community are able to
collect limited editions of bb20,
signifying a collective journey and
commitment to build an eyewear industry
that connects people and planet.