The State of the Vision report lets brands discover the latest eyewear trends insight from bbase Design Group.
Created by bbase's in house team of eyewear specialists the report brings together various pulses of market data that inform this edition's forecast.
Themes
Direction anchors this year's overarching theme, with three key trends for the upcoming seasons for eyewear.
Travelgeist, Crossroads and Exploration all nod to the overwhelming need for movement and expansion to build up more sustainable alternatives for eyewear through innovation. Post-Covid and the prolonged period of collapse and restriction, the report also highlights aesthetic and cultural trends connected to nostalgia, optimism and future looking ideas. The State of the Vision also touches the wellness and metaverse trends which further enhance fashion eyewear's use beyond a static accessory.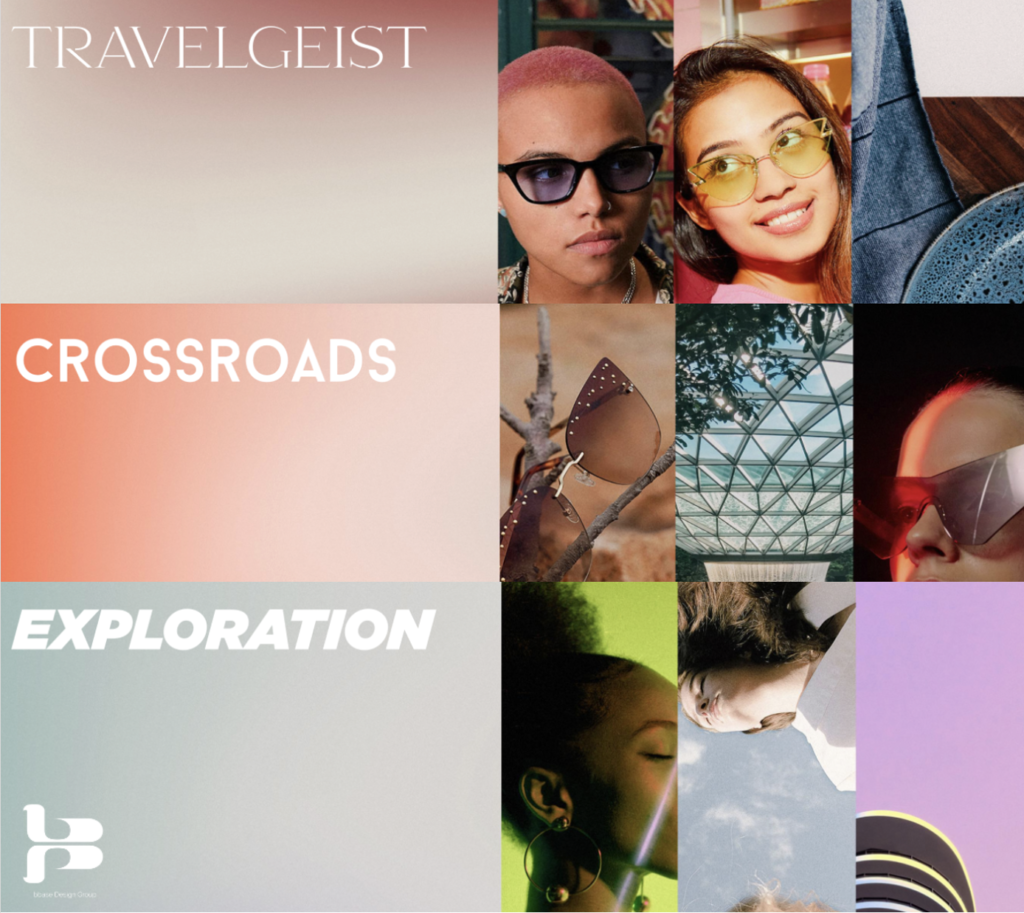 Design Trends for Sustainable Fashion Eyewear
Along with market insight, the report delves into a myriad of shapes, colours, materials and moods. The report features 9 key eyewear trend styles for brands to take their lead from. Each key style is accompanied by a curated multimedia moodboard that immerses the viewer through sound and sight to experience the full world bbase has created for each eyewear trend. The forecast is an essential resource for brands to enhance their eyewear offering for a multifaceted landscape of consumers.
"In creating this edition of The State of the Vision, we found ourselves refining our eyewear categories, be it across gender or mood, understanding that they need to be expanded on, so as to reflect the realm of possibilities and realities that sustainable fashion eyewear design can speak to.
Diversity encapsulates our identities, with lifestyle preferences and patterns evolving from the past and present, to forecast our future. At bbase, we look at all of this, in step with our global cultural and market shifts in order to help brands respond to changing consumer aspirations." – Jo-Black, CEO bbase Design Group.
Discover eyewear trends insight in The State of the Vision and get in touch for the FULL REPORT.