Off the back of a successful run in Hong Kong, we are excited to announce the launch of incubbase in Singapore! incubbase is an eyewear design incubator aimed at fostering circular eyewear design expertise. Our program provides comprehensive mentoring and guidance to students, offering them valuable opportunities to delve into the realm of eyewear design through strategic partnerships with universities and the education community. 
This year, we have collaborated with La Salle Singapore's College of Arts. In support of the university's Fashion Studio course, incubbase has provided educational and resource support for students to develop eyewear designs which are featured in the exhibition Cross-Pollination: Dialogues between Singapore, New York and Latin America presented by La Salle Singapore and The Fashion Institute of Technology. Designs are showcased in bbase's exclusive virtual showrooms curated by incubbase.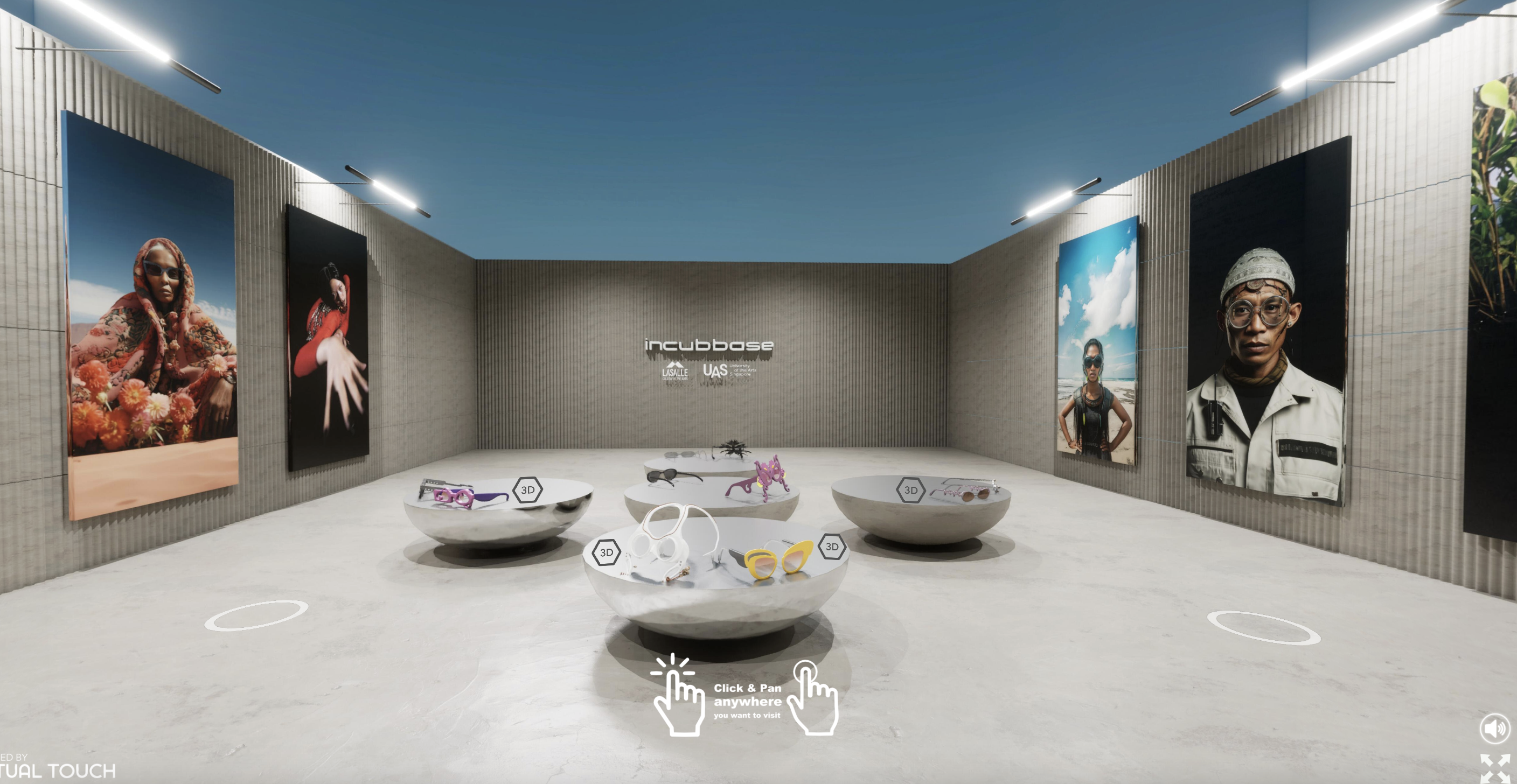 By partnering with La Salle Singapore, we introduced students to the intricacies of sustainable eyewear design. Through our hands-on mentorship, students gained valuable insight into creating eyewear with a circular intention, considering factors such as materials, production methods, and end-of-life solutions. 
incubbase launched in 2020 under the guidance of bbase's Director of Innovation and Sustainability, Cristina Kountiou. Past partners and advisors of incubbase have included the Hong Kong Polytechnic University, Michael Young (Michael Young Studio) Christina Dean (Redress), Arnault Castel (Kapok), Won Lee (Gentle Monster) and more. 
Expressing her vision for the program, bbase's CEO Jo-Black remarked, "It's a privilege to widen our sustainable design endeavor through our collaboration with La Salle Singapore. We're on a quest to inspire and educate a future cadre of fashion visionaries, adept in the craft of sustainable eyewear design." 
Jo-Black further added, "We are proud of the display of innovation and creativity sparked by this initiative and are thankful for La Salle Singapore's partnership."
Our dedication to promoting sustainable practices within the eyewear industry remains unwavering. Through the incubbase program, we are devoted to cultivating young designers and equipping them with the essential tools and guidance needed to pave the way for a more sustainable and circular future in the realm of fashion eyewear. Check out opening night below:
Learn more by emailing comms@bbase.com.hk